Release: LDMS for Windows 13.0.0
Frontier Science is pleased to announce the release of LDMS for Windows version 13.0.0.
Here are a few highlighting from these changes, as well as the full release notes.
Acknowledgement of training
A new feature of LDMS is that when a new user logs into LDMS for the first time, or an existing user logs in for the first time after the software upgrade to version 13.0, they will be shown the following screen: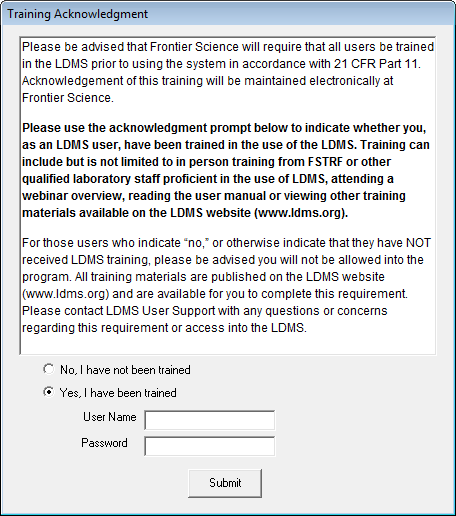 In our continuing effort to ensure our systems are in accordance with the requirements of 21 CFR Part 11, we have introduced the above acknowledgement agreement for LDMS users. This agreement simply states that, by agreeing, you as a user are agreeing that you have been trained for use of LDMS. If a user has not been trained in the use of LDMS, they will not be permitted into the system until they have.
New Transaction Log/Audit trail report
New to this release is a Transaction Log report, available in the Reports module under the ADMIN category. This report can be filtered to display transactions based on dates, IDs, types, as well as by User ID and names via the usual Selection Criteria menu when creating the report.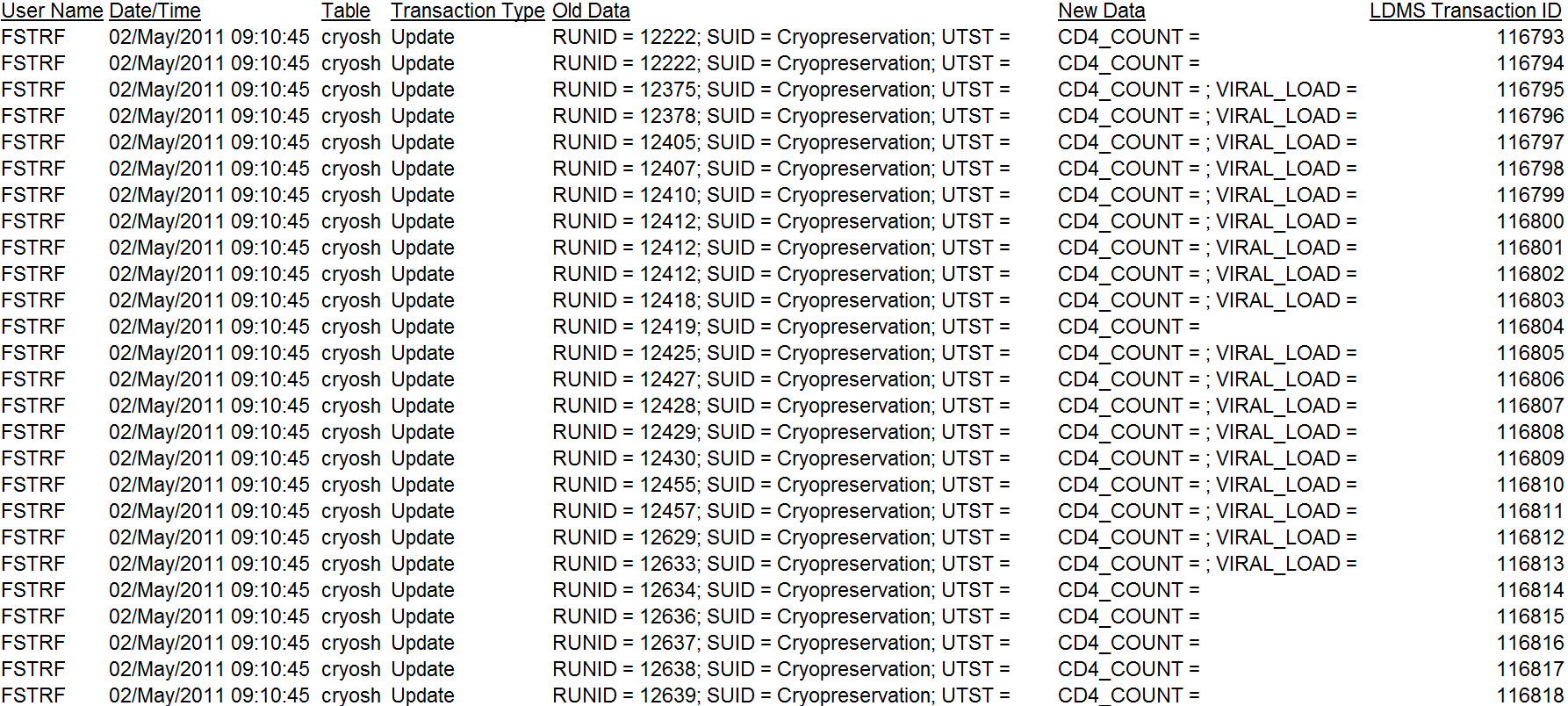 Full Release Notes
Added Transaction Log report to Reports module under ADMIN category

(R-31431)

Added BHP (Botswana Harvard Partnership) project and the Tatelo study

(R-31579)

Concentration entry value limits in the PK Lot Entry and PK Template Design modules have been standardized to the max value 999,999,999.999

(R-31637)

Added training acknowledgment prompt upon logging in

(R-31653)

Activated clinic field in Specimen Management module for HPTN

(R-31668)

Updated the range check on the number of vials field in the cryopreservation module to support up to 32767 vials

(R-31885)