Acknowledgement of training
If it is your first time logging into LDMS, you will be prompted to sign an acknowledgement of training after entering your username and password. Or, if you are an existing user logging in for the first time after the software upgrade to version 13.0, you will also be prompted with this screen.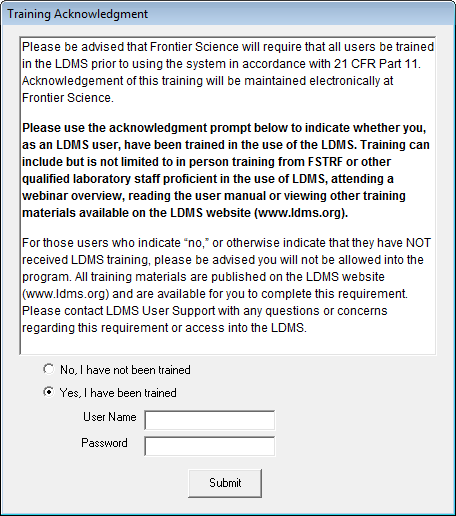 If you have not been trained, you will not be allowed into the system. By selecting the option Yes, I have been trained, you are indicating that you have received training in the use of LDMS.